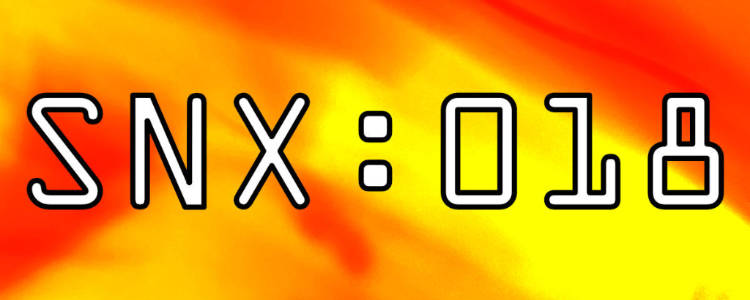 Spring is in the air here at SonixHQ, and with things opening up again it feels like a new beginning. This episode is mostly guitar-based, from the swirly psychedelics of Magic Castles to the cosmic country soundscapes of the Howard Hughes Suite. Though I've thrown in a few electronic tracks from Dolphins of Venice and Survey Channel to balance things out.
Track Listing
Magic Castles "World of Time" (0:00) – kicking off this episode is the latest from Magic Castles, from their long-awaited album Sun Reign.
The Green Kingdom "Sol 1" (5:30) – an artist who has shown up on this podcast several times now, this is from the recent album Solaria on the Sound In Silence label
Survey Channel "Vitamin Mind" (9:10) – Buffalo, New York-based electronic musician Survey Channel, off the latest album Silent Graphs.
Dolphins of Venice "Golden Day" (12:34) – a collaboration between Tim Koch and Adrien Capozzi, from their recent Autoschediasm EP.
Sansyou "Eyes Front" (17:00) – the long-time musical project of David Nicholas returns with the familiar "reverb drenched guitars" mixed with keyboard atmospherics courtesy of new member John Mark King. This is the title track from their latest EP.
The Howard Hughes Suite "Undertow" (20:26) – a cosmic country sound taken from the recently released album Smoke From a Future Fire on the Slow Music Movement label.
Billow Observatory "Red Morning" (23:40) – an ambient collaboration between Jonas Munk of Causa Sui and Jason Kolb of Auburn Lull.
Tristan Welch "Legislative Morality" (28:40) – from his latest album Temporary Preservation. I recently interviewed Tristan for the blog if you want to find out more about this musician who's got a lot to say.
Black Brunswicker "Wake Me Up When This Is Over" (33:00) – lo fi acoustic soundscapes from the album Temple of Spring.
As always thank you for listening, and sign up for the email newsletter to get updates on these and other bands featured in the episodes.
If you enjoy this episode or have any suggestions, send me a message and share your thoughts. All listener feedback is appreciated and helps build a better podcast.
Stay sane out there…
Podcast: Play in new window | Download
Subscribe: RSS