Between the coronavirus, political tensions and climate anxiety, there's no shortage of crazy stuff going on in the world at the moment. So if you're looking for a sonic diversion you've come to the right place –  new music from Canada, England, Estonia, Australia, and the US to enlighten your day.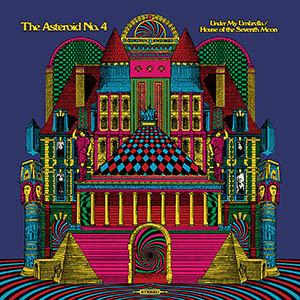 The Asteroid #4 conjured up their 60s influences to deliver "Under My Umbrella", the chorus of which could easily have been pulled from the Magical Mystery Tour. At the request of the record label's owner, Stu Pope, "the A4 jumped back into the heyday of Psychedelic music's first wave". The flip-side, "The Seventh Moon", starts out with a motorik feel, but changes halfway through into a more mystical vibe with a flute that glides over the song.
Flyying Colours are possibly one of my favorite bands of the last decade, though we haven't heard much from them since 2016's Mindfullness (Club AC30 recently did a pink vinyl re-press). Well they are back with a new track, "Big Mess" (video below), spiking the intro with synth arpeggios leading into a heart-racing guitar-driven experience that challenges you to sit still.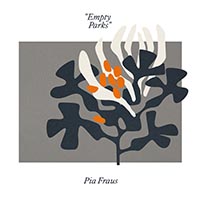 The brighter days of spring come a little early this year courtesy of Pia Fraus, and their feel good dream pop from Estonia. Empty Parks is their 6th album over the course of the past 20 years, and with each listen I find a new song to love – like "Nice and Clever" or "Slow Boat Fades Out". They share a similar female/male vocal dynamic as Flyying Colours, but at a more laid-back and blissful pace.
George Mastrokostas from the Sound In Silence label has sent along a pair of new releases from the opposite side of the spectrum, both along the ambient continuum. Hailing from Vancouver, the airy sound of Test Card's Music third full-length album For The Towers is "a dreamy blend of gentle ambient, hazy electronica and minimal post rock, full of delicate guitars, hypnotic bass, warm synthesizers, glitchy electronics and field recordings".
Slow building tones and beats come courtesy of worriedaboutsatan, an electronic duo out of Leeds. On Crystalline, some of the more eerily droning pieces feature the abstract voice of Sophie Green of Her Name Is Calla, "resulting in an emotive album that balances between post-rock, ambient and electronica."
If you have any Orbitings of your own to share, drop me a line here – thanks for reading, and until next time, pleasant orbitings…