Without realizing it, this mix is devoid of vocals. Just instrumentals. It's most likely a reaction to my anxiety around the upcoming election here in the states and the general state of the corona virus, but really I just want to zone out for a bit.
Pulselovers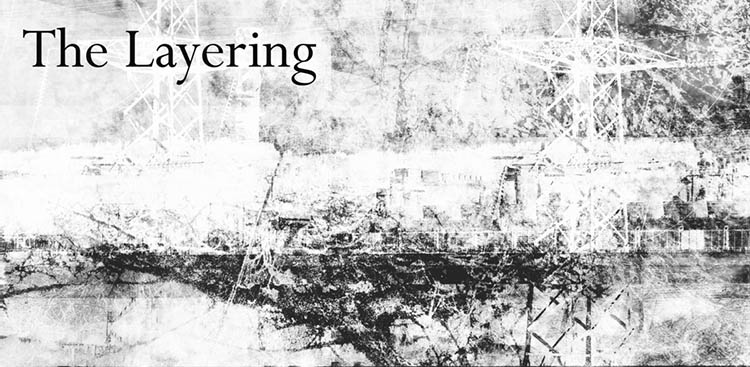 Pulled from the latest offering from A Year In The Country – a compilation entitled The Layering – Pulselovers invites us into the world of "Brodsworth" (0:00), an English coal mining town that has returned formerly derelict industrial land into beautiful natural landscapes contoured by the wastelands that lie beneath.
The compilation "is a reflection on how these, and other varied strata, are layered on top of one another, and/or sit side-by-side, with some being recorded, while others are forgotten or unknown, becoming part of a hidden or semi-hidden history."
Point du Lac
The French duo Pointe du Lac (named after a Paris metro station), generate a driving motorik beat on "Program 3.14" (3:58) off their latest LP2.
You could close your eyes and imagine being sped around underground from station to station – feeling the movements of the train, the friction of the tracks and the jostling of the people.
Jörgen Kjellgren
This imaginary train terminates in the bucolic world of Jörgen Kjellgren, an ambient producer "contemplating the cosmic fringes of folk & Americana" on the track "Dulcet" (7:40).
His EP Hollawood is out now on the Slow Music Movement label, and accompanies the darkening autumn evenings with red wine and cozy guitar playing.
Lazy Salon
Time starts to slow down with the arrival of Lazy Salon's "Second Sight"(10:50), from an album of all kinds of cozy guitar playing.
Twilight Properties is a diversion from proprietor Sean Byrne's rhythmic and electronic tendencies, but the autumnal acoustic vibes match the sound of falling leaves perfectly.
David Boulter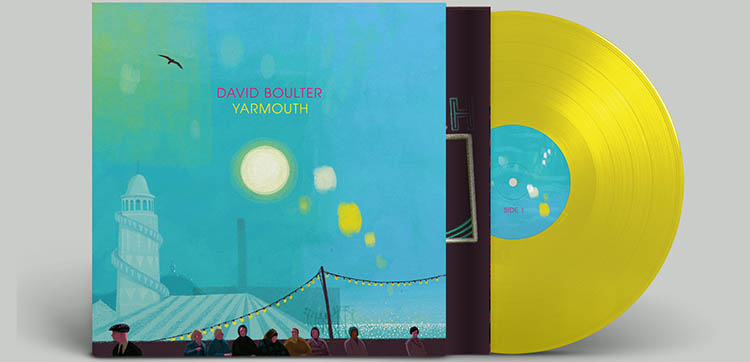 On Yarmouth, multi-instrumentalist David Boulter (founding member of Tindersticks) takes us for a trip down memory lane to the seaside town where had spent his childhood holidays.
He conjures up a whimsical dreamscape using "a sound palette based around an old 1970's Lowrey organ, flutes, violin, vintage tape echo and a Premiere vibraphone" – well represented on the song "Roller Coaster" (14:04). Yet another beautiful release from the fantastic Clay Pipe Music record label out of England.
Yellow6
Speaking of fantastic record labels, the venerable Sound In Silence has just released Silent Streets And Empty Skies, the latest from ambient guitar legend Yellow6 – aka Jon Attwood.
Buying a new guitar and exploring his village during lockdown earlier this year, he synthesized the experiences into music that reflects the tranquil environment of the time, composing tracks like "Unbroken Sun (two)" (16:00).
Memory Drawings
An exotic sound emerges after the first few opening bars of "Dead To Me Now" (19:06), from Anglo/American/Australian collective Memory Drawings – that of the hammered dulcimer, and it forms the foundation of their otherworldly music.
The track appears on their 4th and most recent album, A Few Scattered Hours – a title that forms double duty: the scattered hours the band spent creating the album across distances; and the fewer hours people have to pursue spiritual and artistic pursuits.
Swartz Et
Closing out this episode is a "Night Ships" (23:10) from Steve Swartz, off of his recently re-issued album Nighttide from 2010 – released with extra tracks in a double-cassette package.
While working on archiving another project, he rediscovered the master tapes and sessions: "and so I actually shared it with Mike and Justin who are also of Au Revoir Borealis. And we're just like, you've got to release these, you should do a special release. This is the 10th anniversary of this record coming out this year. And so I was like, all right, that's not a bad idea", says Steve.
As always thanks for listening, and sign up for the email newsletter to get monthly updates on these and other bands featured in the podcasts.
Keep staying safe out there…
Podcast: Play in new window | Download
Subscribe: Apple Podcasts | RSS