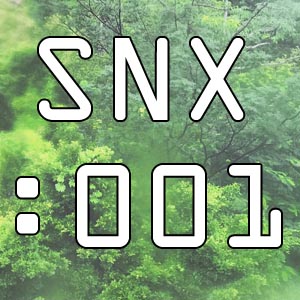 Welcome to the inaugural episode of Sonixcursions – for our first trip, I've selected a number of bands who have been consistently producing stellar outersounds for over 20 years. Many of the bands on this episode can be traced back to the very early issues of the Masstransfer zine – starting with the opener Adrien75 (who Is Still Alive) and the lunar/tropical vibe of "Hawaiian Ring Drum Rum"; plus a throwback track from the band Seely; the dreamy electronics of Lazy Salon (Sean Byrne of Lenola/Twin Atlas); and the California-via-Philly psycountry rockers The Asteroid #4.
Chatham Rise, hailing from Minneapolis, are a more recent find – their song "Summer" keeps me longing for the lazy days of camping trips this past season, when I picked up their album Meadowsweet.
I'm happy to see that Air Formation has re-grouped, and produced a full-length earlier this year, Near Miss – their first since 2010. I've included "Night Chimes" as a glimpse into their lush and melodic genius.
Also featured in the episode is a track from one of my all time favorites, Landing – who are celebrating 20-years together. And they show no signs of stopping: they've released a full-length earlier this year, Bells In New Towns, and played a mini-tour this summer with their old bandmate Dick Baldwin, along with an opening bill for one of their faves Swirlies in Boston recently.
For more information on the podcast and the bands included, please subscribe to the email newsletter. See you on the flipside!
Podcast: Play in new window | Download
Subscribe: Apple Podcasts | RSS