"I think every human needs a creative outlet, some means of self expression. Music happens to be mine." Meet Adrien Capozzi, the musical mastermind behind some of the most inventive indielectronic music of the past 2 decades. "But really what keeps me going is the nagging feeling that I can make something more interesting than last time. I just have to try again!"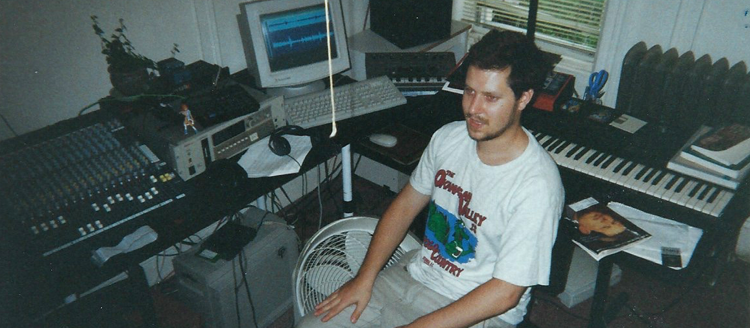 Originally part of the NYC-based Carpetbomb records crew, he has recently picked up the mantle again after a few years in the wilderness, and hasn't skipped a beat, so to speak – in 2018, he released no fewer than 4 full-length albums, with another album and EP so far in 2019.
Carpetbomb Records
Going back to the topic of Carpetbomb, the label that brought us Microstudio, Unagi Patrol, and Adrien75, I asked him how that got started: 
"My buddy Doron Gura spearheaded that. I think after he heard some of the tracks Pablo and I (Microstudio) made he decided we should put them out. He got some guidance from Jason Szostek who was co-running a label called Serotonin in New York. For the second release we had a Microstudio track on on side and two Unagi Patrol tracks on the other. Unagi Patrol was me and Doron."
Those guys came out with a sound that totally blew me away at the time. They managed to concoct a musical mixture of electronic beats overlaid with tones and guitars that seemed to go on forever. I was instantly hooked after the first notes.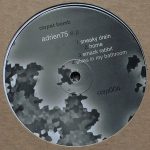 Adrien continues, "by the time the Adrien75 EP was put together I'd had a year of having my own sampler, drum machine and synth and Doron selected the best of the tracks I'd done up to that point for the EP. The label was a labor of love and after 4 years and six releases I think we decided we couldn't keep it running properly while having full time jobs and the jobs paid, so the label was put to bed."

Post-Carpetbomb, he released 2 full-length albums in 2002 – one as Adrien75 entitled Coastal Acces on Germany's Source Records (see review below), and another as 757, issuing an eponymous offering that I feel is his best foray yet. That album really has it all – fluid electronic rhythm and bass overlaid with warm instrumentation, like vibes and guitar – but honestly, both would fit nicely alongside Autechre or Boards of Canada from that era.
Tawdry Otter
Several years later, Adrien re-emerged – this time under the moniker Tawdry Otter. "That was an alias I came up with to circumvent creative block. The name is a play on Audrey Totter. I'm a fan of film noir and she had a couple of great vehicles, notable The Lady in the Lake and Tension."
With this project, he decided to go a slightly different direction, in terms of song composition. "Up until then I would typically work out the sequence or arrangement of the track and then bounce it down or record it. But I decided to try setting up layers of loops and doing a live mix with them, which is obviously what many, if not most electronic musicians probably do. But bringing things in and out, adjusting synths and effects in real time was a different course of action for me and sometimes you need new methods to keep it interesting."
Adrien is actually wrapping up a new Tawdry Otter album entitle Fiction & Poetry which he's shooting to have up on the Bandcamp page on October 1.
Adrien75 Is Still Alive
Creative block evidently cleared, Adrien returned with a slew new material in 2018, beginning with the aptly named Adrien75 Is Still Alive, which is a little more "beaty" than his previous works.  I wasn't into Illbient Anthems as much, it gets pretty experimental even for his repertoire – though it does have it's high points, such as the strolling "In The Soup".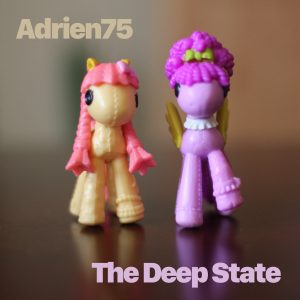 A more cozily familiar sound emanates from another 2018 release, The Deep State. This album contains a ton of gems, like the title track, and my personal favorite "Meandering Falls" – which blends the best elements of Adrien's sound into an ever changing cascade of musical phrases and movements.
Early 2019 saw the release of the concept album Sketches from an Abandoned Planet, which follows the story "about a distant planet colonized by a corporation for mining natural resources"(there's a lot more on the Bandcamp page). It features more guitar-centric material, and flows like a soundtrack – with sparse passages and "sketches", some in multiple parts. Also this year, Adrien released a 7 song EP entitled Snow Walking, to mark the 20th anniversary of the first A75 EP. It's been tough keeping up with all of his recent works, as I've also been going back to revisit the early stuff – when you discover new things with each listen, it's easy to keep listening over and over.
What isn't easy is trying to pin down any particular genre or style that fits Adrien's music, and when I asked him to describe it himself, he replied: "Sometimes it's electronic music with guitars, sometimes it's just electronic or just guitar. And then the sampling tradition from early hip-hop comes into play. Sounds like a mess really! Much of what I try to do is synthesize elements from various genres into something I can call my own. 'Experimental' is probably the only genre label I'd be comfortable with."
Having moved over the years from New York, then to LA and now to Oregon, Adrien hasn't been part of a "scene" in quite awhile, but has preferred remote collaborations lately – most recently with New Zealand artist Jet Jaguar and Australian artist Tim Koch. "No release date on those collabs yet, but I have done some remixes for Brian Grainger who records as Milieu and Coppice Halifax."
The musical landscape has changed quite a bit over the 20-odd years that Adrien has been around the business. I asked him how he feels about the current state of the industry:
"I think it might be as good a time as ever to be an independent music artist. I think what bandcamp has done is create a pretty cool platform that has the potential to level the playing field. But I think the ubiquity of music technology means more people than ever are making albums and it's harder to stand out in the crowd. I think the key thing for independent electronic artists is to find their own voice. It's now easier than ever to make an ambient album or a techno album, but can you make one with personality? I'd like to see more people asking themselves that question before trying to release their music!"
The key feature of Adrien's music, and why I hope he continues to create for years to come, is how his songs morph and flow, never repeating a "chorus" – always moving forward, pushing ahead. The musical framework he has developed over his career can produce a lot more material, continuing to "make something more interesting than last time".
Masstransfer << Rewind//Review
Adrien75 – Coastal Acces  (Source Records)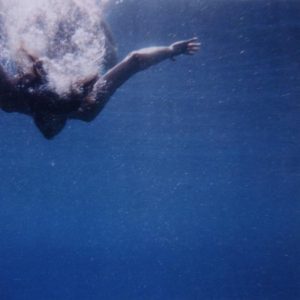 In every neighborhood, there's frequently one person who scans the curbs on garbage day, hoping to find a discarded or disused appliance, and get it back up to serviceable condition. Adrien 75 does pretty much this with the sound of a band, Seefeel, who isn't really using it anymore anyways.
This is not to say that Coastal Acces is a straight up copy of Succour or Quique, but it IS a welcome addition to that canon of ambient scripture. This isn't just a straight salvage expedition though, as Adrien hotrods the sound a little bit with some additional refinements for color, such as glitch and granular textures, as well as recognizable guitar sounds (there's plenty of tone washes that suggest unrecognizable as well). Absent is the use of voice, but by the time the 'feel got around to Ch-Vox, Sarah may as well have been a keyboard anyways, so no big loss there.
Its the small things that separate the good and forgettable from the great and memorable, and one touch of the mnemonic here is that the requisite reverb comes over as aquatic and abyssal, rather than just deep and empty.  (by Pearson Greer, 2002)