Heya! and welcome to a new year new decade. I've decided to revive a series started with the Outersound Underground blog that was once called Weekly Orbitings, compiling some latest releases and news in an easily digestible post. This is changing to a more vaguely titled Random Orbitings, publishing when there's enough good material to post. With that, here's some good material that's been playing around here lately.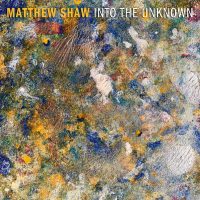 Last week saw a new release from Matthew Shaw, once known as Tex La Homa – with an offering called Into the Unknown. Matt has shed the Tex moniker and is going under his given name. After a few years of producing mostly ambient and found sounds work, he returns to a style that harkens back to his more structured sound from the early 2000s.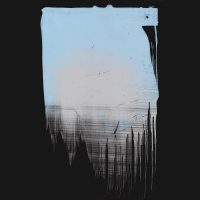 Next up is an improvised soundtrack to the silent film Nosferatu, by Argentina's Bosques. Back in 2015, the band "had the opportunity to play live music at the sold out screening of 'Nosferatu, eine Symphonie des Grauens' (1922) by Friedrich Wilhlelm Murnau, during the Independent Film Festival Festifreak No. 11." The captured performance – Cómo sanar de lo monstruoso: Música para 'Nosferatu' – is finally seeing a release, and it's a mesmerizing blend of dark and light that will definitely creep you out if listened to alone.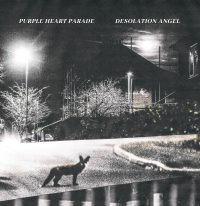 Meanwhile over in Manchester, the 5-piece Purple Heart Parade offer up a new EP, entitled Desolation Angel, to kick off the year. Staying with the venerable Club AC30 (who pressed a short-run of 250 copies on 180g 12″ orange and purple split vinyl), these guys continue to hone a guitar-driven sound that echoes earlier bands like (the) Verve. Here's a video for the lead single "Petrichor".

On Tour
Lorelle Meets the Obsolete have announced a month-long US tour with The Underground Youth, starting in early March. I'm hoping to catch them at the Cleveland stop, and they'll also be playing shows at SXSW and the Treefort Music Festival in Boise, Idaho. The full list of dates are posted on their Facebook page.
Stay tuned for my best of 2019 list, as well as a roundup of my favorite bands of the 2010's in the coming weeks – thanks for reading, and until next time, pleasant orbitings…