If you've been reading the blog for a bit you'll notice a pattern in most of the bands covered here – they've been around for awhile and they continue to create evolutionary sounds and music. This month's featured band, Zelienople, is no exception.
They emerged from a scene in Chicago in the late 1990's roughly centered around the Loose Thread record label, headed by Melochrome frontman Pramod Tummala. He introduced me to many new bands and artists, but the first few Zelienople albums, along with Western Automatic (a solo project from the band's singer and guitarist Matt Christensen) especially stood out. The band released 12 full-length albums up until 2015's Show Us the Fire, after which they took a 5-year hiatus.
The New Album
A few weeks ago, Zelienople released their latest album, Hold You Up which continues their exploration of sparse soundscapes and hypnotic bleakness which began almost 20 years ago. I had the chance recently to talk with Matt, just as this coronavirus quarantine was starting to take shape. The emotions that the current situation evokes, those of loneliness and isolation – the ill-effects of social distancing – drive the sparseness of their sound and form a basis for lyrical content. "I'm also working in mental health. I've been dealing with a lot of communities that are impoverished", says Matt, "a lot of the stuff that I write about deals with poverty and marginalized people. I also, you know, I have anxiety. Depression. Got a pretty messed up family. I write from that perspective a fair bit."
These themes arise throughout their multi-decade career, which includes solo efforts from both Matt as well as drummer Mike Weis and bassist Brian Harding (as Ill Professor). Bandcamp is clearly a platform the band favors – with Matt alone clocking over 100 releases. He goes on to mention his own personal connection with the site:
"I think that I've always had doubts and fears and pretty fearful person in general. I definitely spent a long period of time really, really self conscious about music. I always had crushing self doubt. And suddenly, this is about seven years ago, I had all this free time And I just started recording and writing and recording all the time. And then I found out about Bandcamp and I started with basic stuff on Bandcamp. But it also kind of gave me this, you know, outlet. I would just kind of release my stuff into the world and then I'd be done with it. Before I knew it, I think that I was just kind of over that self doubt. So I think that Bandcamp is great."
However, in true musician fashion, he offers up some clear-eyed reality: "I kind of broke through that and I'm always afraid it's going to come back. I have to keep writing songs. I have to keep recording, I have to finish things and I have to keep moving forward." It begs that inevitable question – "is this going to be this moment where that fear is going to return?"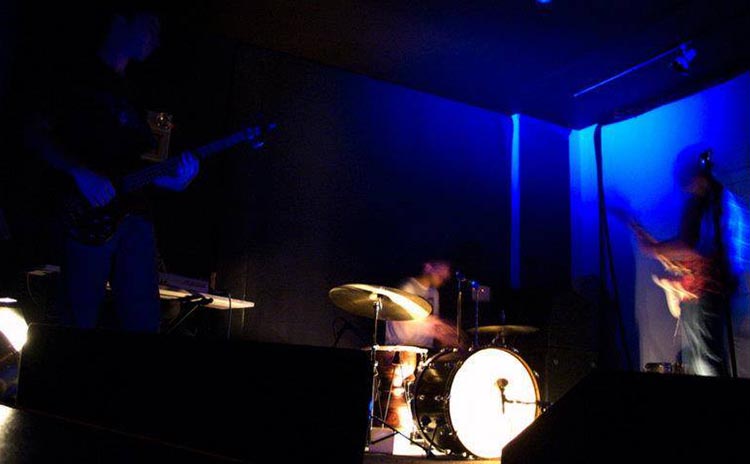 Recording
Moving back to the topic of recording, I asked him what he uses these days for digital recording. "I've used Reaper for forever and it's really pretty much just because it was so cheap compared to Pro Tools at the time", showing his struggling musician roots. These roots oscillate between the digital and the analog – between less complex and more complex.
He adds, "I was really hesitant to move into anything digital for a long time. When we were going to record the first record we did at the Pajama Avenue record, we did get an ADAT (that's digital), but at that time we were still using an analog board and all outboard effects. But then we went to, for the second record, I bought an eight track half inch reel to reel and they only use it on one record, even though things sounded great. And then we went through a period of trying to record everything to two channels. And we did a lot of records that way."
Thankfully we as listeners have documents of the journey capturing these various states of audio experimentation. They inevitably reached a phase where the band was recording their albums live straight to a two-channel quarter-inch tape. "It's fucking mad to work that way", he admits.
"But then we did our next couple of records, we multi-track, but then this last record we went full circle, you know, back to that again. So this new record was recorded to a field recorder. Except for a few songs where I overdubbed vocals afterwards and I added a guitar, additional guitar track. Other than that, it's just one little Zoom field recording in the middle of the room." After listening to the album again with headphones and more focused, I could imagine being there with my eyes closed – feeling the nuances of the players and their instruments against the warmth of the room. Matt continues, "It does have, it's weird, you know, certain little, little tiny frequencies will just jump out at you as the sound bounces around the room. It sounds alive. Like literally the sound is alive. Yeah. And you know, it's just one room four guys in a room. We're also pretty familiar with that room, so that helps."
Western Automatic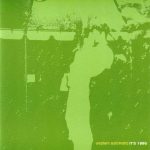 After speaking with Matt, I remembered how good the Western Automatic CD was and attempted to find it on-line – because it's 2020, and everything should be on-line right? Well, no. This album was nowhere to be found. Closest I could get was ordering the CD version through Amazon, then I remembered where it might be in my stashed away CD collection. Low and behold I actually found a shrink-wrapped promo copy, and opened it like Charlie and a chocolate bar. It sounds just as good as I remember.
In a follow-up email, I asked Matt what was up – "I didn't have a copy of this record until about a year ago. Pramod sent me a digital copy. I meant to post it to my Bandcamp, but never got around to it."
He continues along the recording vein: "I remember all the gear that was used on this record, and I don't have a single piece of it left. I had an Electribe ER-1 and EA-1 (both great and unique), a Fender Rhodes, a Korg Poly800, and some outboard effects. All cheap gear that wasn't so cheap at the time for me. I was also big into Electrix stuff. I had a repeater, mofx, and vocoder. I remember that it wasn't so much the gear, but the systems & workflow that I developed for recording. This whole record was live to CD. I had to sync everything via midi. I learned so much working this way. I also mixed that fucking album too many times to count."
The members of Zelienople – Matt Christensen, Mike Weis, Brian Harding, and a fourth-person "wild card spot" (filled on this release by both Donn Ha and Eric Eleazer) will keep evolving at their own pace into the foreseeable future. Though a record release party was scheduled for mid-May in Chicago, it has been postponed indefinitely but will happen – stay tuned to their Facebook page for any updates. For now, listen to the new album then take a dive into the band's back catalog on Bandcamp or Spotify – including the members' side projects. It's well worth the time investment, and provides a sobering soundtrack to our current existence.
Masstransfer << Rewind//Review
This review was originally published in the fifth issue of Masstransfer, 2002.
We especially enjoyed the late August release from Zelienople, entitled Pajama Avenue, a lush wash of soothing vocals, jazzy drums, ambient textures – not unlike the last disc from Transient Waves, and is great to listen to at night. Tracks "It's Hard To Steal Cars" and "Friendly With The Father" are quickly becoming my favorites of 2002. Western Automatic is an off-shoot project of band member Matt Christensen (see Installation:05 CD Track #2), and gets even more experimental and electronic.