It's hard to believe that buying a split seven-inch in the summer of 1995 would lead me to meet bands and musicians that I'd still be following to this day. Such is the case with Sean Byrne, who first showed up in my record collection while in the band Lenola back in the mid-90s. He's been creating music under a number of guises and projects since then – appearances with Mazarin, Azusa Plane, Matt Pond PA; as well as his own brands The Twin Atlas (with Lucas Zaleski) and Lazy Salon.
Earlier this year, he released an album of a project, called Camino Sound, that he has been working on with a local musician along with a longtime friend from college. This "band" got me excited again about the prospects of neighborhood garage bands and how there are always opportunities to connect with fellow musicians to make something awesome.
Camino Sound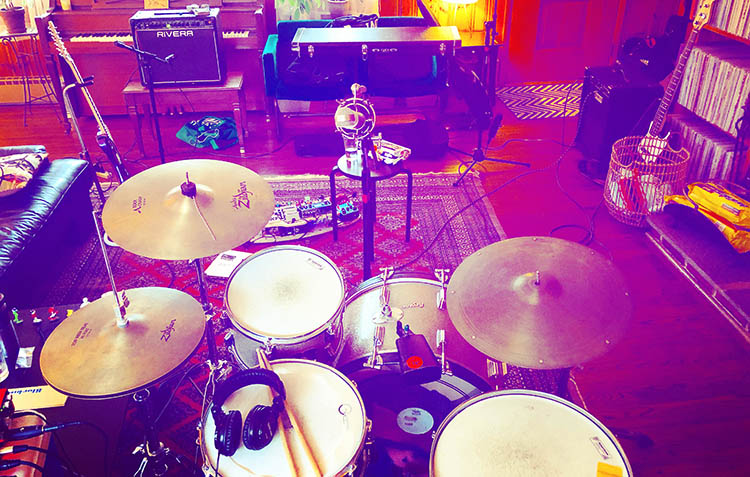 A refreshing sound emanates from the notes of Western Excuses, filled with myriad styles swirling together and played in a band environment. There are no genre boundaries here – the songs span multiple styles, even within the same song. The members of the ensemble – Sean Byrne on drums, Van Kapeghian on guitar and Keith Allen on bass – represent many years of playing in and out of scenes, listening to and absorbing a variety of influences along the way.