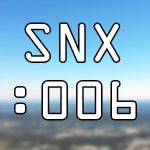 During this time of self-isolation and ever-evolving news, get lost in an expansive mix of dreampop, ambient, spacerock and other outersounds.
The current pandemic and associated social distancing repercussions have devastated the short-term prospects of the musician and entertainment communities, so I've put the focus on some bands and artists that should be familiar with both Sonixcursions as well as Masstransfer readers from over the years. Please give your support where you can.
Light Heat "Used To Know Why"- from 2018's V, continuing the musical evolution of Quentin Stoltzfus, who previously recorded under the moniker Mazarin.
Pia Fraus "Hidden Parks"- from their latest Empty Parks. 
Landing "Rhythm Form" – a preview off their upcoming split 12" with New Haven band Headroom.
Takamu "Alt 71" – an unreleased demo from a collaboration with Adrien Capozzi (Adrien75), Tim Koch and Jet Jaguar.
Purple Heart Parade "Red Rose Country" – off the EP Desolation Angel from Club AC30.
Lazy Salon "New Arc" – a track from the upcoming self-titled release, due out May 15.
Zelienople "America" – a bleak and sparse reflection of the state of the world, from their latest Hold You Up. I recently interviewed member Matt Christensen for an upcoming feature, so stay tuned.
Fuxa "Cosmic Flight of the Angels" – a new song released this past week on the EP Sweeps & Beeps for Quarantined Peeps.
As always thanks for listening, and sign up for the email newsletter to get monthly updates on these all the bands covered in the podcasts.
Stay safe out there…
Podcast: Play in new window | Download
Subscribe: Apple Podcasts | Android | RSS