Wow – a lot has changed in the 4 weeks since my last Orbitings post. Bars and restaurants are closing, causing ripple effects in the music and arts business. We need to put our heads together and figure out ways that we can help these musicians get by during this time of uncertainty. I'll be writing more about this in the coming days, but for today BandCamp.com is Supporting Artists During the Covid-19 Pandemic by encouraging fans to buy music today (Friday, March 20) and sending all the revenue to the artists.
From their statement: "To raise even more awareness around the pandemic's impact on musicians everywhere, we're waiving our revenue share on sales this Friday, March 20 (from midnight to midnight Pacific Time), and rallying the Bandcamp community to put much needed money directly into artists' pockets." Go forth and support these artists today (and over the coming weeks and months) because we will get through this, and we're all gonna want to see a show when this is over.
Zelienople
It's been a couple of years, but Chicago's Zelienople are back with a sonic document of the times, Hold You Up – a testimony to driving ahead amidst looming uncertainty. The bleakness of some of the songs speaks to our current state of isolation, especially with the title track as well as "You Have It". I had the chance to sit down (virtually) with singer and guitarist Matt Christensen the other day, and should have the interview up soon, but until then check out the new album as well as their deep back catalog that goes back to 2002's Pajama Avenue. Matt himself is fairly prolific on BandCamp.com as well, with over 100 releases posted. Well worth the dive.
New From Sound In Silence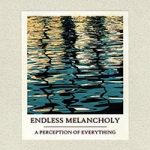 Received the latest batch of high-quality ambient and experimental releases from our friends at Sound In Silence, a label out of Greece. A Perception of Everything is the seventh full-length album from Ukraine's Endless Melancholy, an album "inspired by traveling and visiting new places, made of field recordings made using a microcassette tape recorder, tape loops and synth pads. It is an album about the constant attempts to live in harmony with yourself and searching for your inner peace. About trying to shape your own perception of everything in this fragile and ever-changing world." I'd say that is pretty timely.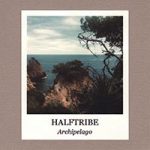 Continuing down the ambient path, Halftribe emerges from Manchester as the solo project of ambient/electronic music producer and DJ Ryan Bissett. On Archipelago, "Bissett creates one of his best albums to date, skillfully blending together airy synths, soothing pads, hazy drones, delicate chimes, processed vocal samples, lo-fi plucked guitars, overlapping tones, looped crackles and calm field recordings." Perfect for those afternoons of passing the time while staring out the window.
Figital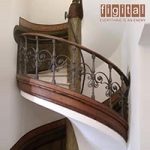 My friend Derek has been producing electronic music under the moniker Figital for over 2 decades, and last week released his latest EP, Everything Is An Enemy. While much of his preceding material "used digital synthesis as their backbone", this current EP revisits the analogue synth sounds of a bygone era.
Lorelle Meets the Obsolete Tour Update
If you've read the last few Orbitings posts, you would have seen mentions of Lorelle Meets the Obsolete on an extended US/Canada tour which would have passed through SXSW as well. I was even hoping to catch them in Cleveland (and almost broke quarantine to go down there). But alas, extreme caution prevailed and the remaining dates of the tour were cancelled, starting with Toronto last Friday.

This put the band in quite a predicament, because Lorena and Beto were stuck in New York and had to get 2 band members back to Italy and then had to drive back to Mexico. Lorena has setup a GoFundMe page to help them recoup some of the tour losses: "With so many things we had to pay in advance for the tour (work visas, flights, van, merch, etc) and all the fees we won't receive anymore we're in a serious financial black hole. So we have set up a Go Fund Me page to stay afloat. We're true warriors but this is beyond our reach."
Fortunately they have almost reached their full goal of $5700 ($275 left to go as of 7:30am today) – help them out if you can. To help sweeten the deal, LMTO have made their entire catalog available for free through today: "We're beyond grateful to all of you so we've decided to make all our music available for free download in Bandcamp. It will be free until Friday night."
Coming Soon from Jon Brooks
Just in time for the vernal equinox, Jon Brooks' latest effort will help you "move away from winter into the brightness of spring". How To Get To Spring is his fourth for the Clay Pipe Music label, and drops on 24th April – but delays are possible. (UPDATE: just learned that Clay Pipe's distributor is closing their mail order operations for the time being, so check the CP site for further updates.)
Thanks for reading, be sure to subscribe to the Sonixcursions Podcast to hear these and other great bands, and until next time, pleasant orbitings…