Time has flown by so fast this year, that I just realized I hadn't posted my favorite albums from 2019 yet, as I'm also in the process of making a list of top albums from the 2010s as well (which is getting interesting…). So here goes…
The top two were very tight, but LMTO are just knocking it out of the park at the moment and the extended jam of "La Maga" puts this one over the top.
Lorelle Meets the Obsolete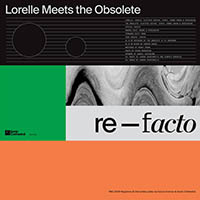 Speaking of which, Lorena and Beto of LMTO are gearing up for an EP that releases March 13. Re-Facto contains 2 remixed tracks from the album, along with 2 new ones, pressed on a limited edition translucent orange and green vinyl 12". They'll be on tour in the US for the month of March, so check them out if they come near your town.
Ringo Deathstarr
Coming in late March, Ringo Deathstarr unleash their guitar-drenched goodness on the masses with an eponymously-titled LP simultaneously released by Club AC30 in UK & Europe (pre-order here), and The Reverberation Appreciation Society in the Americas. In the words of the Stargazer Lillie's John Cep: "The best dream/gaze/psych album of 2020 will be Ringo Deathstarr's latest album." Here's a video for the albums lead-off track, "God Help The Ones You Love".

Windy & Carl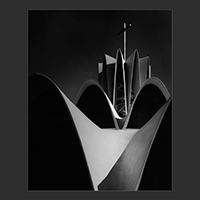 Windy & Carl return after a hiatus with Allegiance and Conviction, their first on Kranky since 2012's We Will Always Be. I have been following this duo since their first single in 1993, and am elated that they continue to create and release new music as well as operate their own shop, Stormy Records, in Dearborn, Michigan. I'm a forever fan!
Wilder Gonzales Agreda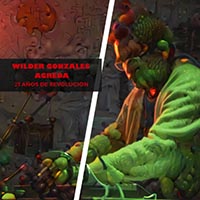 For the past 25 years, a sonic wizard located in the vicinity of Lima, Peru has been cranking out super-spaced out music under the umbrella term Lima Norte Metamúsica. This musician, Wilder Gonzales Agreda, recently compiled the highlights of his output into a collection called 25 Años De Revolución, which features dark experimentation and synth-driven drone jams.
On Tour
The Stargazer Lillies have announce a 10-day "420" tour that commences on, yep, April 20 in Shroudsburg, PA. From there they head mostly down the East Coast into Tampa, FL by May 1, with more 2020 dates TBA. Get all their tour dates on Bands In Town.
Thanks for reading, be sure to subscribe to the Sonixcursions Podcast to hear these and other great bands, and until next time, pleasant orbitings…