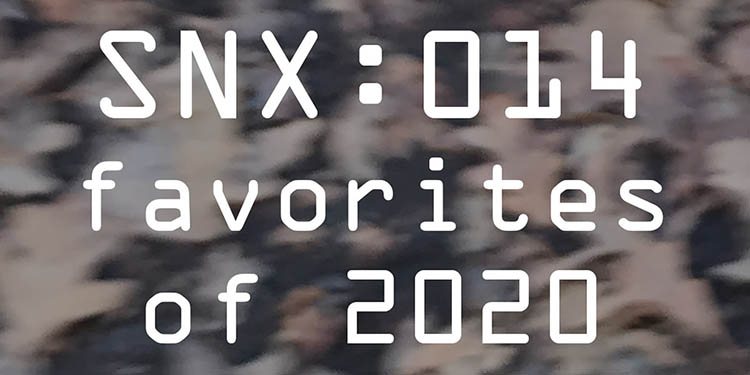 Welcome to the end of 2020 – a year that will change the course of our history into the foreseeable future. For various reasons, including being here at home full-time, I had a lot of time to spend listening to new music and following some bands I had lost touch with. For this episode, I'm going through my favorite albums, almost month-by-month, and playing my top song picks. You'll see over the course of the year, things started off pretty strong with the guitargazing of Purple Heart Parade and Ringo Deathstarr, but gradually tended towards an ambient direction later in the year.
As always thank you for listening, it's been quite an interesting year to say the very least. I look forward to 2021 at least not being 2020.
Track Listing
Purple Heart Parade "Petrichor" (0:00) – From the EP Desolation Angel on Club AC30.
Pia Fraus "Nice and Clever" (4:03) – From their album Empty Parks.
Ringo Deathstarr "Be Love" (8:52) – Off their self-titled album, on Levitation/Club AC30.
White Flowers "Night Drive" (12:25) – A single released by the band early in 2020.
Jon Brooks "Well Then" (17:55) – From How To Get To Spring, on the Clay Pipe Music label.
Zelienople "You Have It" (22:26) – Off the album Hold You Up; check out an interview I did earlier this year with band member Matt Christensen.
epic45 "Among Ruins" (26:53) – They put out 2 full-lengths this year, this was pulled from We Were Never Here.
Camino Sound "Schadenfreude" (31:27) – Off of Western Excuses; to find out more about this band read Take A Ride With Camino Sound.
Gilroy Mere "Just a River" (36:15) – From the wonderful album Adlestrop, also on Clay Pipe Music.
Polypores "Fathoms Down"- (40:52) – Mr. Stephen J. Buckley has released a lot of material this year, but I think Azure was a definite high-point for me.
The Asteroid No.4 "I Don't Care" (45:40) – This band just keeps going, and this one is from their 10th studio album in 25 years, Northern Songs.
David Boulter "The Milk Bar" (48:50) – The third appearance from a Clay Pipe artist; from the album Yarmouth.
KILN "Beachglass" (51:04) – Possibly my top album of the year, KILN's Astral Welder on Ghostly International. For some historical reference, check out the KILN article from Issue #4 of Masstransfer (circa 2000).
Memory Drawings "The Right To Be Forgotten" (56:02) – Another of my favorite albums from 2020, A Few Scattered Hours. Read the first part of my interview with Memory Drawings band member Joel Hanson, with part two following soon into the new year.
Bosques "Invocación" (1:01:18) – And finally, some quiet spiritual introspection from Argentina's Bosques, off of their album Invocación.
As always thanks for listening, and sign up for the email newsletter to get updates on these and other bands featured in the podcasts.
Peace love and sanity for the new year…
Podcast: Play in new window | Download
Subscribe: Apple Podcasts | RSS