"Music is like breathing, moving, sleeping, as natural and necessary as any other part of my life, for my mental health and understanding of the world far more than it being a hobby or pastime."
~ Matthew Shaw
After winding down his dreamy folktronic project Tex La Homa in the early 2010s, Matthew Shaw has been issuing ambient and field recording material on a variety of labels, including his own Apollolaan. He had a busy 2020, with his own material and with collaborations—not the least of which was his participation on the recent album by English folk icon Shirley Collins. While researching the Masstransfer book, I caught up with him to find out what he has been up to, and it made my head spin!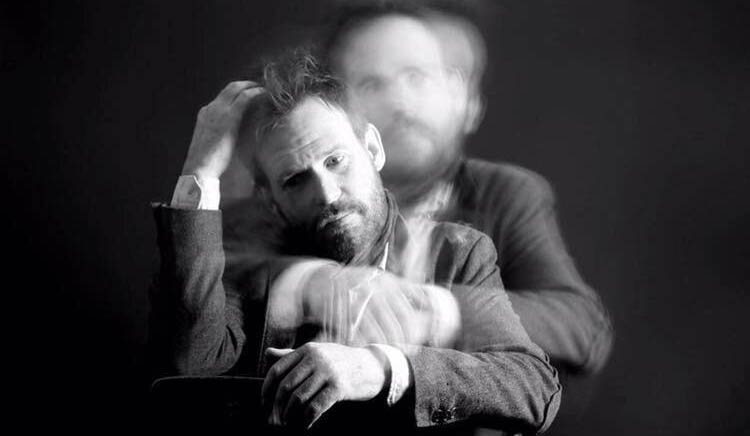 Matthew started out the year with an album called Into The Unknown, released on the Glass Modern label (the "modern" incarnation of the label that put out the original Spacemen 3 albums, Glass Records). After a few years of producing mostly ambient and found sounds work, he returned to a style that harkens back to the more structured sound from the early 2000s. But it wasn't long after it came out that the COVID lockdowns began, and live performances ceased to be an option.
The next I heard from Matthew was a few months later when he released an electronic track that featured a voice over by The Happy Monday's Shaun Ryder. The project emanated from an interview that Matthew had helped produce, between musician John Robb, member of punk bands GoldBlade and The Membranes, and Ryder.
Ryder began recounting a story he's been telling for years, about his personal close encounter with a UFO when he was 15. "And he published this book called What Planet Am I On? Which is about his interest in UFOs", says Matthew. Him and John Robb had been collaborating remotely during the lockdown, under the moniker Spectral, and the voiceover fit a particularly good track.
They sent it over to Shaun's manager and were able to work out a publishing deal to release it digitally. Matthew refers to it as a 'ghost band', because "it's three people on a record that were never in the same room making that record at the same time".
Perhaps his most high-profile collaboration of 2020 was his work with the English folk icon Shirley Collins. What began as an offer to help with funding for the movie The Ballad Of Shirley Collins, turned into a friendship with Shirley's son (who is also her manager), Bobby Marshall. He has bona fide credentials of his own, having been the manager for Asian Dub Foundation and working with Adrian Sherwood's On-U Soundsystem for decades. "And Shirley's son got in touch with me", recounts Shaw. "He said, 'can you send me some of your music?' Because he'd heard that I made music, and he manages other bands as well."
One of the pieces that Shaw submitted struck a chord with the folk songstress. "Shirley heard this track and apparently she was listening in the studio and had this idea for this vocal refrain that would go over the track", he says. The song was already pretty much completed when he submitted it, but "they recorded Shirley's vocals on this track and layered it on the track. Then Shirley called me and said, 'would it be okay to use that as the last track on the album?' So I was like: 'Of course, it's amazing!'"
Since then, Matthew has been helping with the album's promotional campaign, "setting up Zoom calls and different technical things for doing all the press and the interviews." There's even more music in the works: "I've been working on new ideas with Shirley as well. Spoken word stuff and new songs", says Shaw. In the meantime, be sure to check out the album Heart's Ease.
If working on all this music wasn't enough to keep him busy, Matthew found time to author and publish a book, Atmosphere Of Mona—a collection of poems and thoughts gathered from walks in nature. "And I had a collection of photographs on the walks, sound recordings", says Shaw. "I have a daily entry of words, some of them were small poems with bits of prose or fragments of thoughts."
He worked it together into a narrative flow, and was talking with a woman in Norway named Hannah about doing a collaboration when the book came up. Matthew recalls: "I said, I've got this book that I've been writing, but I don't know what to do with it. And Hannah asked me to send it to her and then offered to publish it through the same network that [she] publishes her own work."
The book works on two levels, according to Shaw, "there's an ebook version of it, if you have a Kindle. And then Hannah printed up a bunch of books as well that she sends direct to customers if they do mail order, and some of those small indie bookshops. But then it also exists as a print on demand book as well, if you order it from Amazon, for example."
2021: Nachtmusik
This year is already starting out on a good foot for Matthew with the release of his latest solo work, Nachtmusik-a dream-induced tribute to Florian Schneider of Kraftwerk, who passed away in April of last year. Shaw had been listening to Kraftwerk and reading about Schneider, and how as a kid he would listen to his "wireless" at night under his covers, to a sound he would call nachtmusik.
A few months later, Shaw was napping in his garden, this time listening to Kraftwerk's Tour de France, when he thought he heard a certain passage of music, but went back to find he had just imagined it. This turned into the foundation of the project, one that was composed with a combination of vintage synths and effects treated through modern computers. It's a departure from Matthew's other guitar-based repertoire, but harkens back to the more electronic sound of his earlier work in Tex La Homa.
After speaking with Matthew, it reminded me that he is probably the coolest person I met and got to know through the music business. He is a non-stop creative force, friendly guy, and has interesting perspectives. His ability to collaborate and get along with people ensures there will be interesting works far into the future.