Time has flown by so fast this year, that I just realized I hadn't posted my favorite albums from 2019 yet, as I'm also in the process of making a list of top albums from the 2010s as well (which is getting interesting…). So here goes…
The top two were very tight, but LMTO are just knocking it out of the park at the moment and the extended jam of "La Maga" puts this one over the top.
Lorelle Meets the Obsolete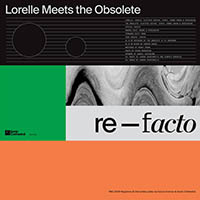 Speaking of which, Lorena and Beto of LMTO are gearing up for an EP that releases March 13. Re-Facto contains 2 remixed tracks from the album, along with 2 new ones, pressed on a limited edition translucent orange and green vinyl 12". They'll be on tour in the US for the month of March, so check them out if they come near your town.