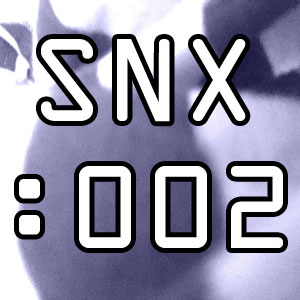 Hello, and thanks for joining me on another audio-go-round of cosmic bliss. In this episode, I'm revisiting some of my favorite bands and albums from 2018 – starting off with probably my favorite band of the moment, Ulrika Spacek. In fact, many of the artists in the episode have only flown across my radar in the past few years or so, including Lowtide, Listening Center,  and The Advisory Circle.
Sprinkled in among the new blood are some long-time favorites like I Am Robot And Proud – who released a kickin' album late last year called Lucky Static; and My Autumn Empire – aka Ben Holton, one-half of the classic British post-rock duo Epic45, with the epic title track from his latest album "Oh, Leaking Universe".
Rounding out this episode, and easing you into oblivion, comes "A Living Thing" – the title track of the recent album from ambient kingpin Steve Swartz (Swartz Et), who has been immersed in the Detroit space/ambient/folk scene for close to two decades now. At one time, he was part of the dreampop group Au Revoir Borealis, who achieved some success in the early 2000's. From there he went on to a more acoustic sound with his solo project For Wishes, and in the last few years has gone in a more ambient and conceptual direction. Stay tuned for a Masstransfer Rewind on Au Revoir Borealis in the coming weeks.
For more information on the podcast and the bands included, please subscribe to the email newsletter. See you on the flipside!
Podcast: Play in new window | Download
Subscribe: RSS